Travel journal - Claudia Chiaperotti
The eye of the traveler
Thanks to Claudia's two passions, travel and photography, today we can participate in the "missions" accomplished by Missionland in several years.
Through the lens of the camera, we can savor a bit of every adventure made in recent years.
Unfortunately, today due to the covid pandemic it is not feasible to undertake a journey as we like it, but through the lens of the camera we want to share with you an emotion, a taste of what it means to be part of Missionland and its spirit.
You will be able to read in the lines of the diary the emotions felt by those who lived it firsthand.
Ask for your favorite diary.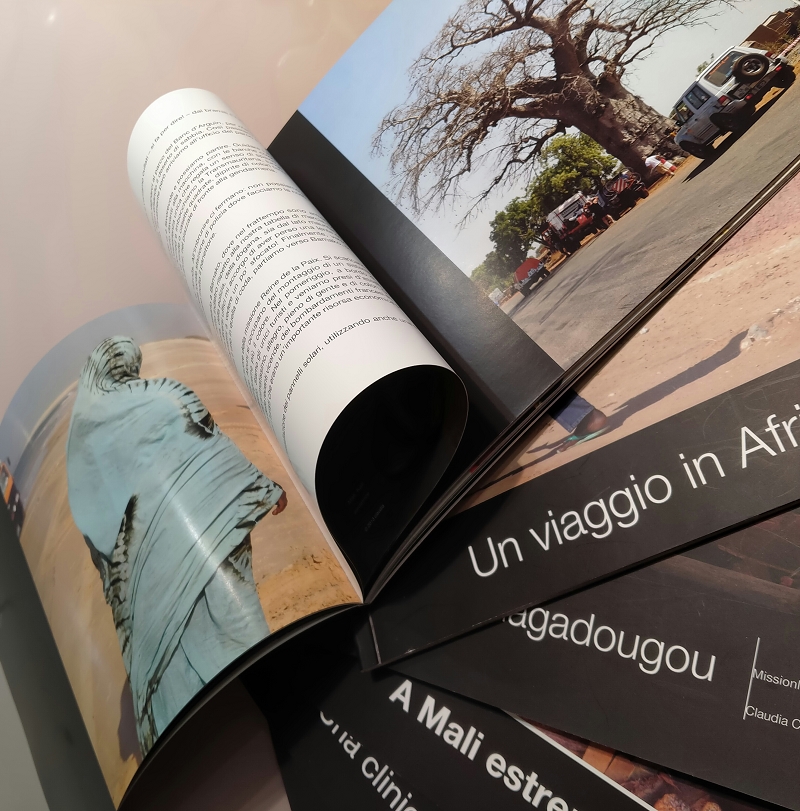 Inside you will find the day by day story, where we have been, the unexpected events that have arisen and how we have solved them, many times with imagination and inventiveness; you can enter an unknown world, imagine what the protagonists felt, and maybe it is the inspiration to be one of ours.
You will learn a little about the culture of the peoples of Africa but above all have a direct window into the wonderful countries of the South Sahel through Claudia's beautiful photographs.