Doctor Urs Burky mobile hospital
Mobile Clinics Project - Collaborating with Rainbow-for-Africa
09/10/2020
The hospital will give to thousands of people in the poorest countries of Africa the chance to get medical and surgical care, thus improving their life conditions and their future perspectives.
This remarkable project is funded by Mrs. Rosemarie Weibel Burky, widow of the Swiss surgeon after whom the hospital is named.
When unity is strength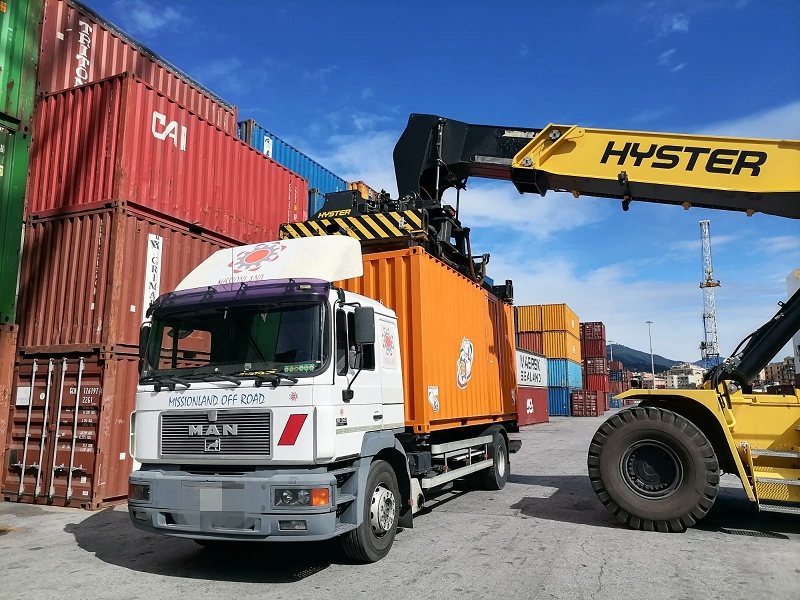 In collaboration with the Turin-based association of doctors and nurses Rainbow-for-Africa, being charged with the project's logistics, Missionland designed and built a transportable hospital. It is a jewel of practicality, creativity, craftsmanship, advanced solutions. It is composed of surgery, post-op recovery room, sterile room, pharmacy and a room where R4A volunteer doctors and nurses can sleep and cook their meals. The hospital is completely self-sufficient as to the energy requirements: the electricity needed to power medical equipment, pumps, lighting and air conditioners is provided by solar panels.
The hospital was originally intended for the Lake Chad area, but it was necessary to vary the destination due to security issues on account of terrorists threats, so it will be installed in the south of Burkina Faso, close to the borders of Togo and Benin, where many took refuge after their villages were ransacked by IS terrorists.